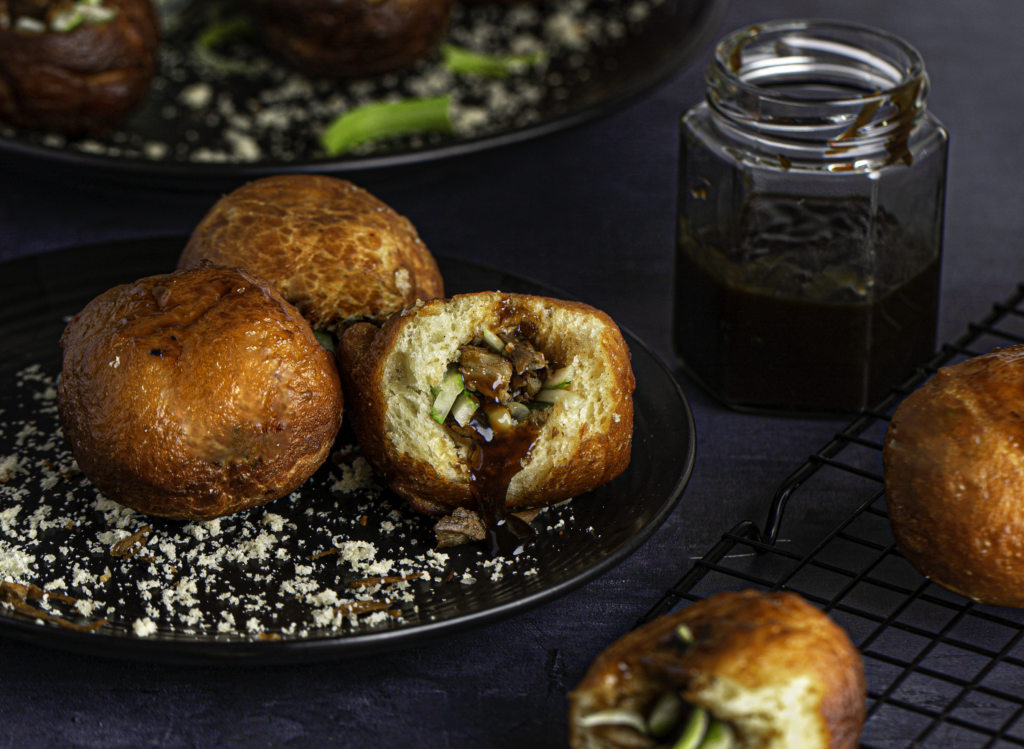 Oily fried foods such as potato latkes and doughnuts are traditionally eaten in homage to the miracle of Chanukah, where a small jug of oil discovered amongst the ruins of the Temple managed to light the menorah for eight whole days.
Traditionally a sugary treat, we have seen a trend towards savoury doughnuts in the past few years, fulfilling the custom of fried treats, but flipping the notion of a doughnut on its head. Our savoury doughnuts are a riff on Chinese duck pancakes and get their sweetness from hoisin sauce, whilst the meat filling and garlicky dough offer a savoury twist.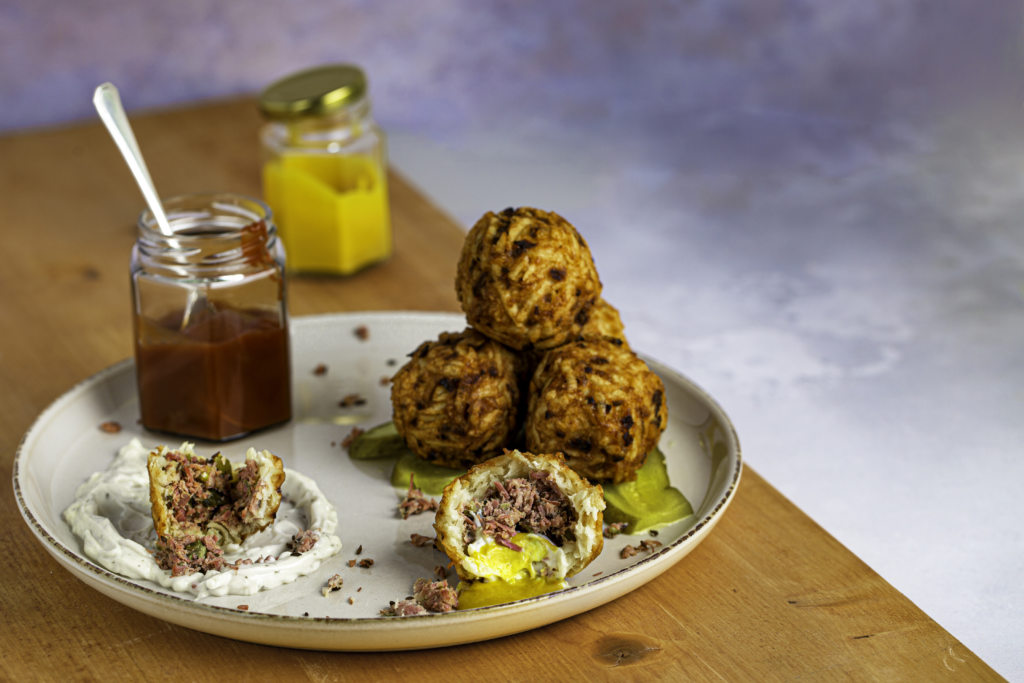 A spin on a Chanukah classic, and bursting with the flavours of salt beef, pickles, mustard and caraway, our stuffed latke 'Deli Bon Bons' pay tribute to the Jewish Eastern European Immigrants to America who founded New York Deli culture and created an icon of American gastronomy.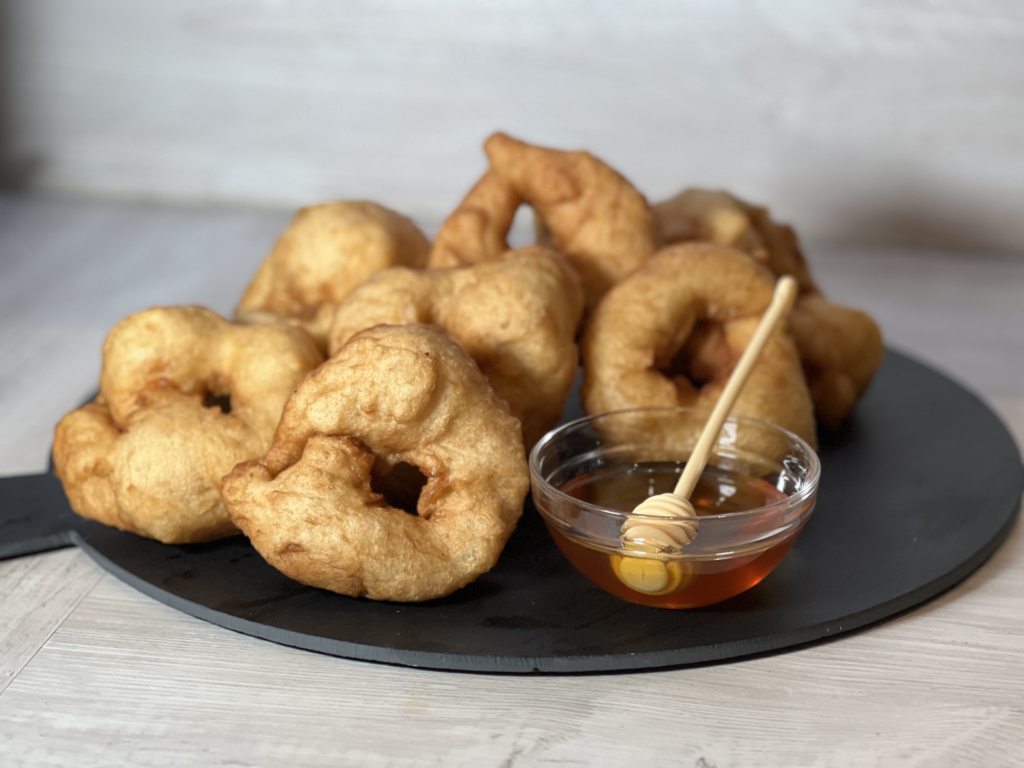 If you've lost count of the number of doughnuts you've tried, why not try this amazing Chanukah treat instead… Sfinge! A dish popular amongst Moroccan Jews and other Sephardim for Chanukah, it is more of a free-form doughnut than the jam filled variety and is served drizzled with honey or sprinkled with sugar. Crispy on the outside, fluffy on the inside, this fried treat is a great way of celebrating and commemorating the miracle of Chanukah.