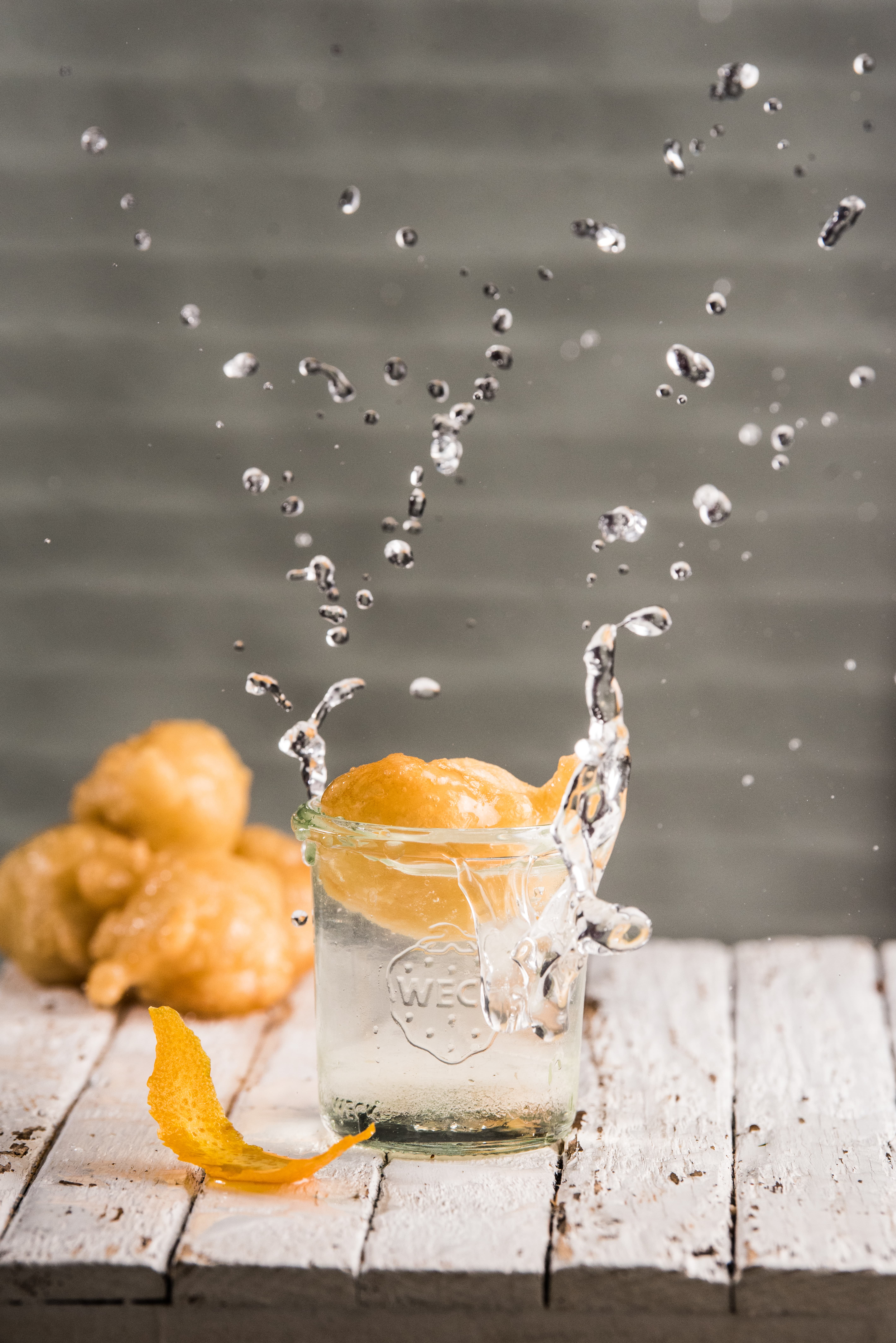 This ancient Middle Eastern Chanukah fritter goes under many different names and guises, but the principle is always the same; a thin yeasted batter that is deep fried, before being drenched in a sugar syrup or honey. The name, Zalabia, is an Arabic term used by Mizrahi and Yemenite Jews, and known as burmuelos in Ladino. In the Ta'amim version we have used lemon and orange blossom water, but feel free to play around with the flavours, try rose water, honey, cinnamon, saffron, black cumin or star anise. Enjoy while hot!
Sugar syrup:
400 g (2 cups) sugar
235 ml (1 cup) water
2-3 Tbsp fresh lemon juice
1-3 tsp. orange blossom water (optional)
For the fritters:
8 g (¼ ounce) active dry yeast
470 ml (2 cups) warm water
1 tsp sugar
280 g (2 ½ cups) plain flour
1/8 tsp salt
1 large egg
Oil for deep frying
To make the sugar syrup; Combine the sugar, water, lemon juice and orange blossom water (if using) together, in a medium sized heavy bottomed pot. Bring mixture to a boil, boil for about 5 minutes until all the sugar has dissolved and the mixture thickness a bit. Allow to cool before using to dip the Zalabia.
To make the fritters: In a small bowl, dissolve the yeast in a quarter cup of water, stir in the sugar, and let stand until foamy, about 5 minutes. In a large bowl, combine the flour and salt, make a well in the centre. Pour the yeast mixture, remaining water, and egg into the well and stir until smooth. The dough will be thin. Cover and let rise at room temperature until double in bulk, about 2 hours.
Heat at least 2 inches of oil in a deep heavy bottomed pot, or in a deep fat fryer, to 365F
Give the batter a stir. Using two tablespoons, dip them first into water then pick up a spoon full of batter with one spoon and use the second spoon to push the batter into the hot oil. Fry the Zalabia in batches, turning to ensure that they turn golden on all sides. Remove from the oil with mesh skimmer or tongs and drain on wire rack or paper towels. Dip the warm fritters into cooled syrup or sprinkle with icing sugar, serve immediately.
To serve later; store the Zalabia up to a day in an air tight container and dip in syrup just before serving.
Photo credit: Blake Ezra Photography