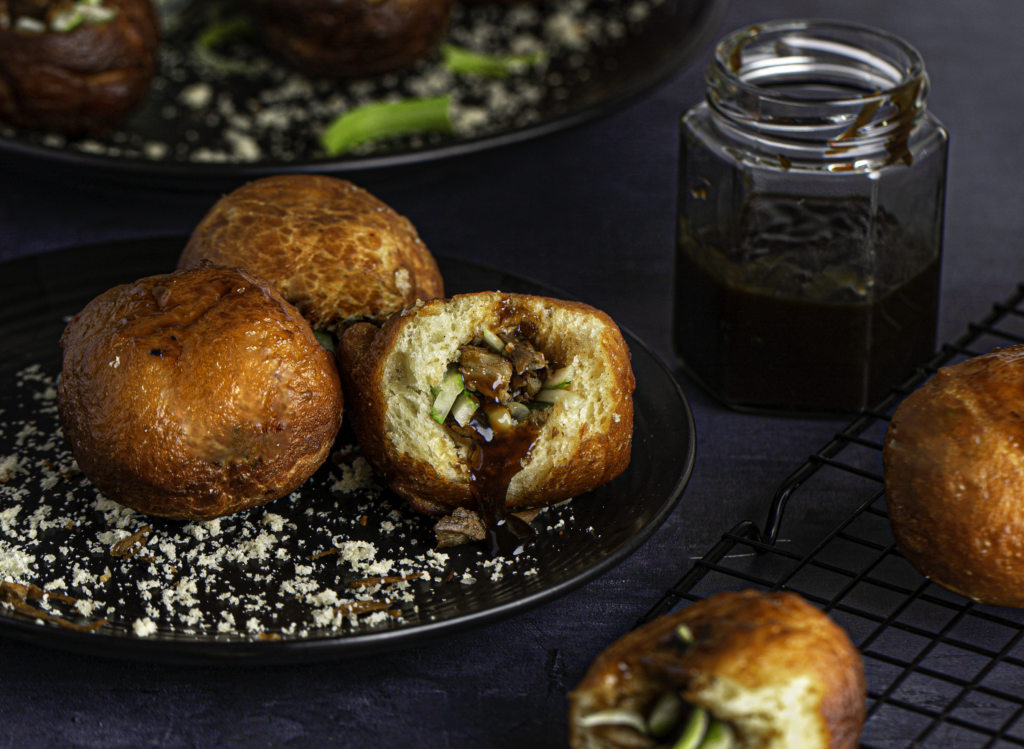 Oily fried foods such as potato latkes and doughnuts are traditionally eaten in homage to the miracle of Chanukah, where a small jug of oil discovered amongst the ruins of the Temple managed to light the menorah for eight whole days.
Traditionally a sugary treat, we have seen a trend towards savoury doughnuts in the past few years, fulfilling the custom of fried treats, but flipping the notion of a doughnut on its head. Our savoury doughnuts are a riff on Chinese duck pancakes and get their sweetness from hoisin sauce, whilst the meat filling and garlicky dough offer a savoury twist.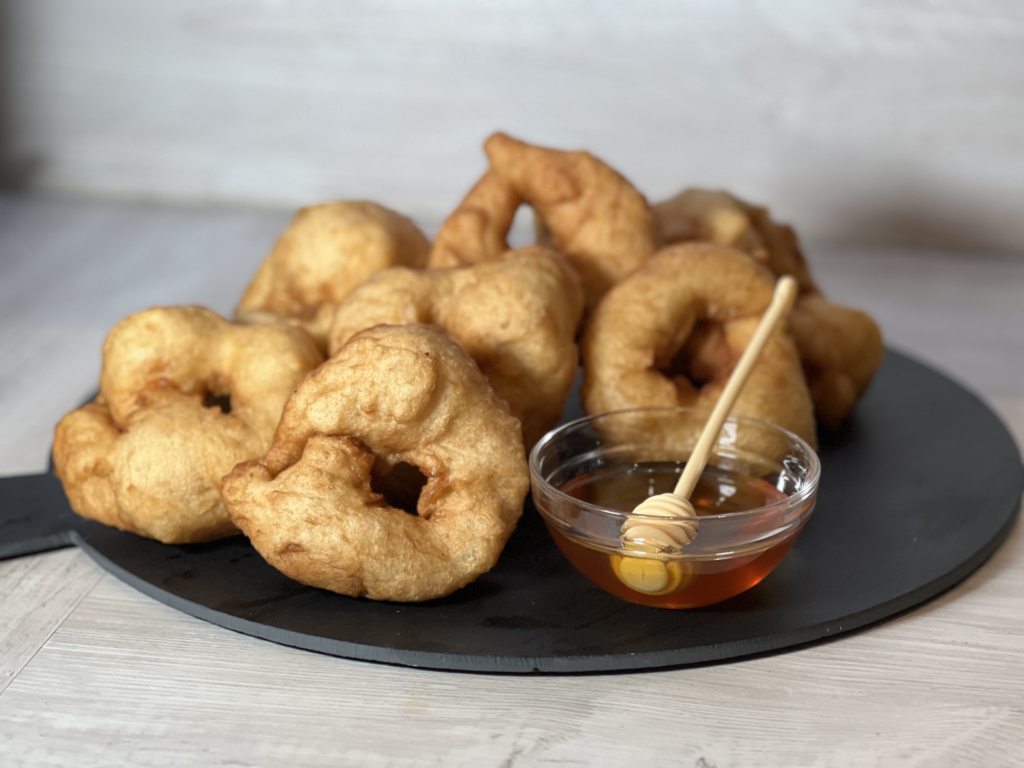 If you've lost count of the number of doughnuts you've tried, why not try this amazing Chanukah treat instead… Sfinge! A dish popular amongst Moroccan Jews and other Sephardim for Chanukah, it is more of a free-form doughnut than the jam filled variety and is served drizzled with honey or sprinkled with sugar. Crispy on the outside, fluffy on the inside, this fried treat is a great way of celebrating and commemorating the miracle of Chanukah.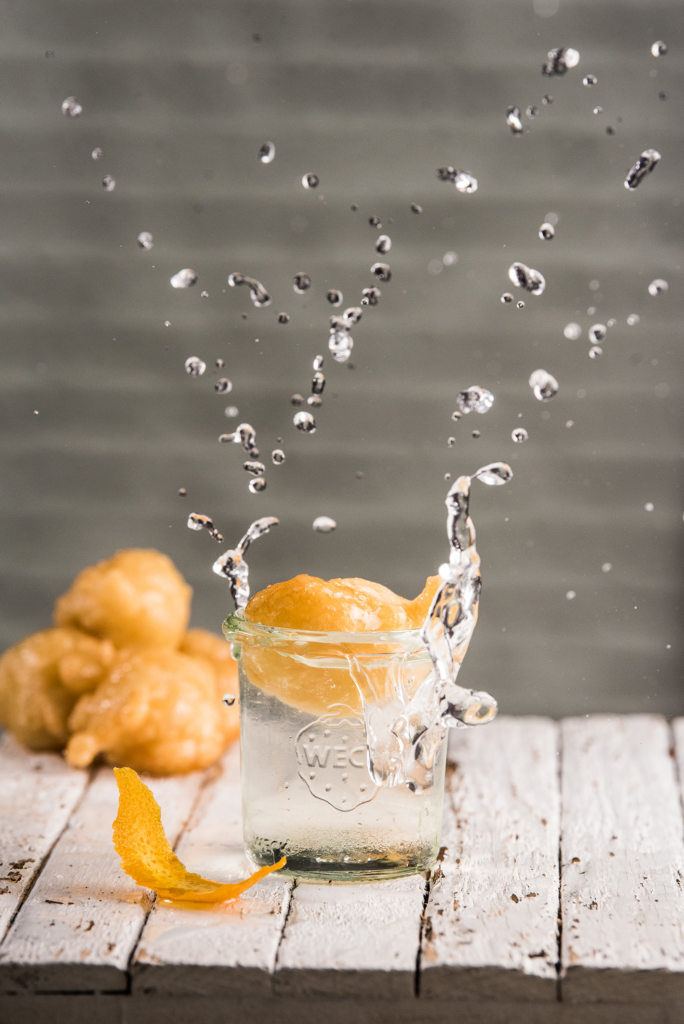 This ancient Middle Eastern Chanukah fritter goes under many different names and guises, but the principle is always the same; a thin yeasted batter that is deep fried, before being drenched in a sugar syrup or honey. The name, Zalabia, is an Arabic term used by Mizrahi and Yemenite Jews, and known as burmuelos in Ladino. In the Ta'amim version we have used lemon and orange blossom water, but feel free to play around with the flavours, try rose water, honey, cinnamon, saffron, black cumin or star anise. Enjoy while hot!