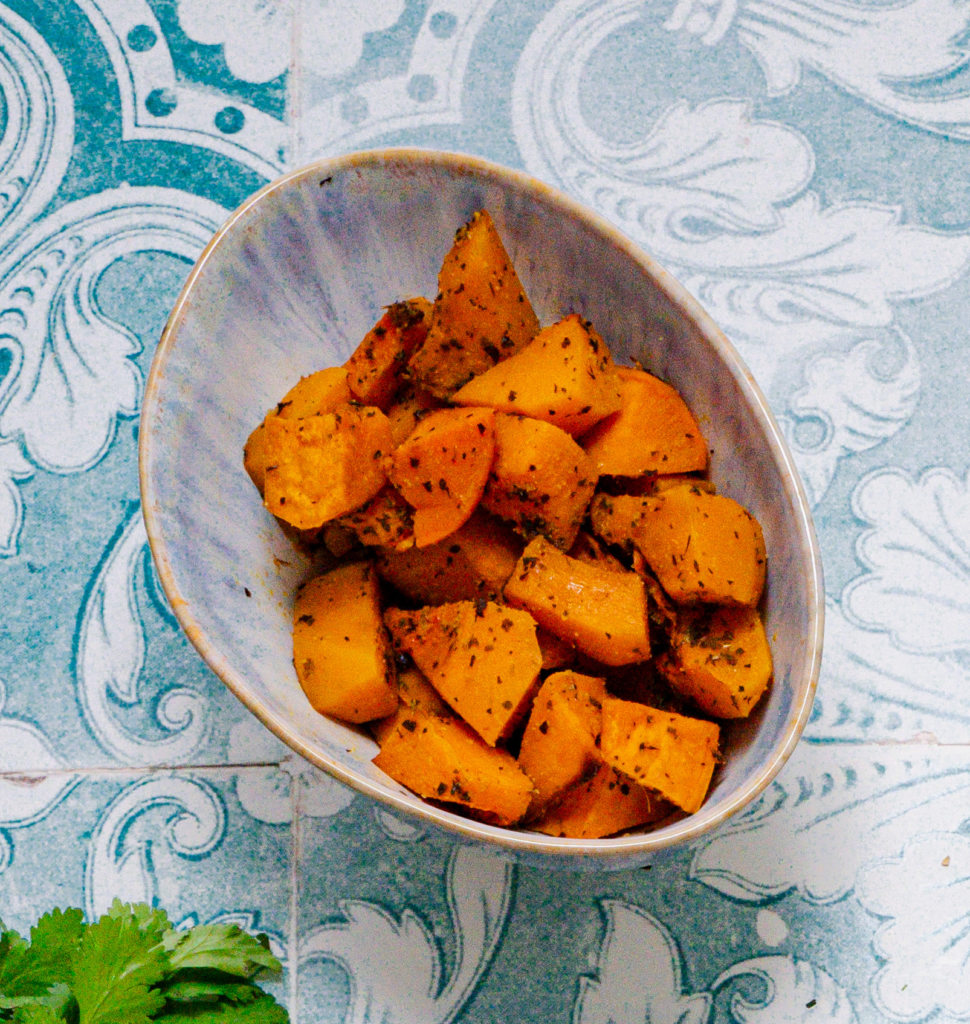 Root vegetables are a seasonal staple for Sukkot and Rosh Hashana, as well as a Pesach-friendly side and an alternative to white potatoes. These sweet vegetables are also ideal for Rosh Hashana, where we have the custom to eat sweet foods for a "good and sweet new year," and we eat gourds such as squash as one of the Simanim, representing our desire that, if it be Hashem's will, that the evil of our verdicts be torn apart, and that our merits be announced before Him.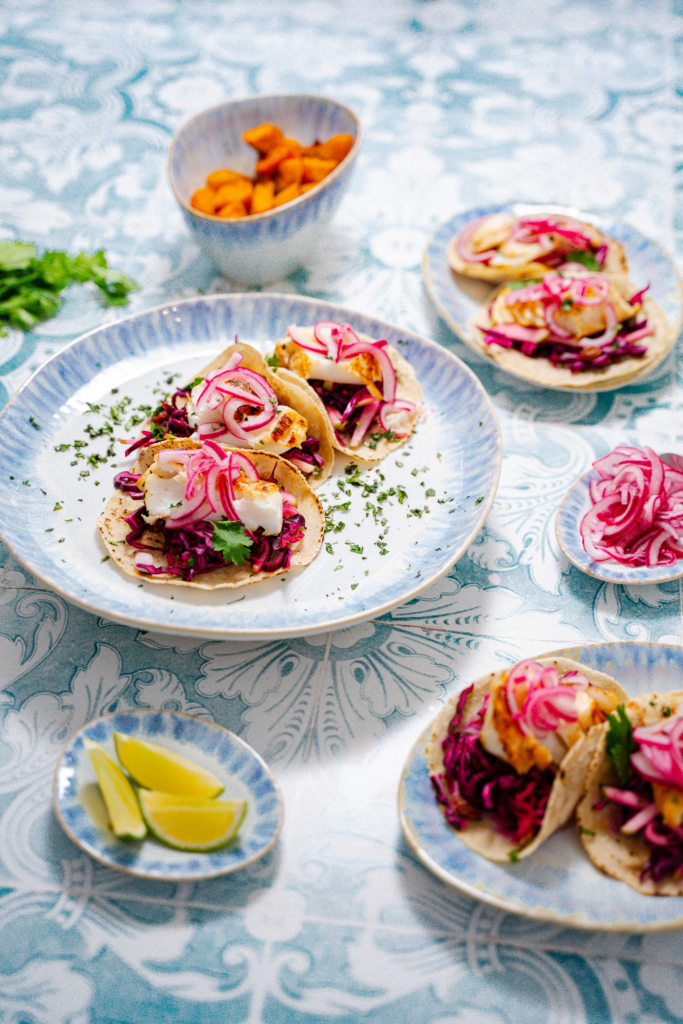 Another contemporary twist on a traditional dish, these tacos are inspired by the Italian-Jewish custom of eating sweet and sour fish for Rosh Hashanah. Pesce All'Ebraica (lit. Jewish Fish) is normally made with fillets of white fish cooked in oil, honey or sugar and vinegar, and flavoured with raisins or sultanas and toasted pine nuts.
We have seasoned our fish with South American flavours of agave and lime, bringing sugar and vinegar into the dish with pickled onions, and throwing juicy sultanas and tart green apples through a crunchy red cabbage slaw. All this is stuffed into homemade corn tacos for the perfect mouthful. (N.B. You will require a tortilla press for the tacos. If you haven't got the time, equipment or patience to make your own corn tortillas, you can use store-bought flour tortillas, or forego the wraps altogether and serve as a plate of fish and salad with chips!)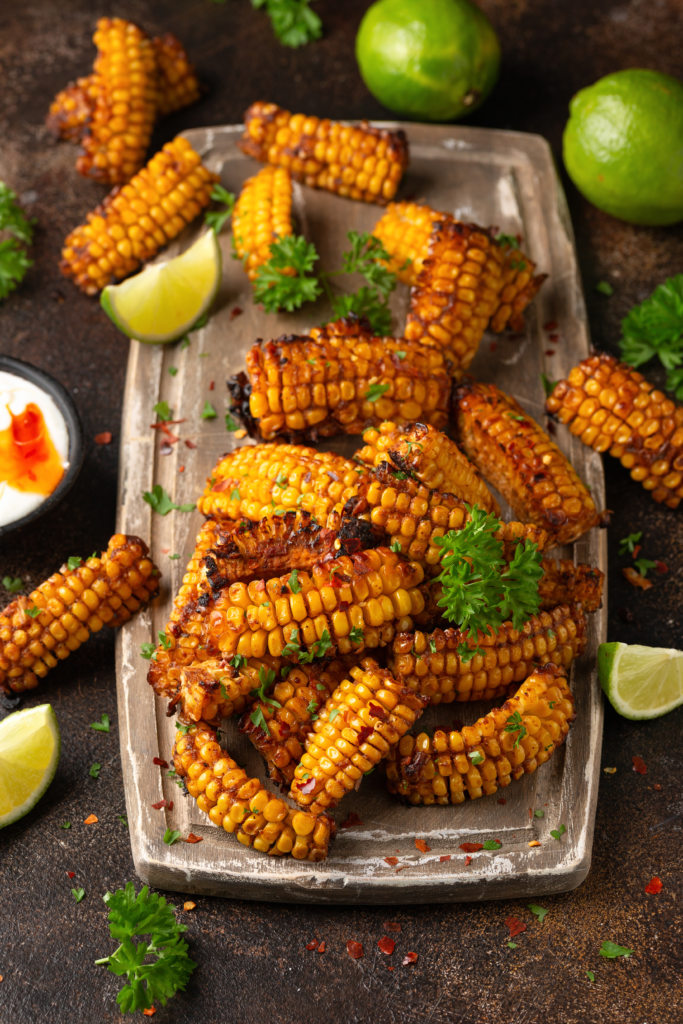 A celebration of the harvest, corn on the cob is a humble and often overlooked vegetable option. These corn ribs make a great side or main for vegan or vegetarian guests and are easy to pack full of flavour with a combination of herbs and spices.